David Ju is the CEO and a founding partner of SPEAQ Social. After a few years working in Finance, he made the entrepreneurial jump to start his own digital marketing agency.
Growing up in the hospitality industry through his family's restaurant businesses, David realized that digital marketing was the key to success and found a passion to help businesses and individuals achieve their goals. His optimism and persistence often brings out the best in the people he works with.
David specializes in brand strategy, brand partnerships, and social data analytics. In the past, he has worked with notable clients such as Kia, BarkBox, Hyatt Regency, Dream Hotel and Gen Korean BBQ. Not only does he understand business-to-client relationships, he is an avid entrepreneur himself as a co-owner of Braxtons Kitchen and CNCPTS Made Notebook. David goes above and beyond to strengthen all of his personal and client relationships.
Co-Founder, Creative Director
Cora Kim is a creative director and fashion/beauty influencer with over 300K followers. She has an art and graphic design background from California State University Long Beach.
Cora worked with prominent fashion and beauty brands such as PacSun, Buxom Cosmetics, Glow Recipe, Beautycon, Abercrombie, and JW Marriott (to name a few) on consulting, creative content creation, and influencer partnerships. She also loves dogs and is the mother of three rescues.
Co-Founder, Content Director
Ryan Chua is a UC Berkeley Graduate with a Molecular Cell Biology degree who decided to pursue a creative journey instead of pharmacy. He found his true passion in photography and chose a career as a fashion and lifestyle photographer for several fashion and beauty companies and top-tier influencers for the last ten years.
He also combined his love for content creation with social media by becoming a Social Media Manager at Betabrand, Charlotte Russe, Fyuse, and JINS Eyewear. His work has been published in Vanity Fair, Cosmopolitan USA, Cosmopolitan Middle East, Who What Wear and he has covered streetstyle and runway for New York, Paris, Milan, and Seoul Fashion Weeks. He has also been featured in Forbes and Instagram for Business.
His love for social media can be seen in his work on his Instagram @ryanbyryanchua and TikTok @flip4realz. Besides photography and travel, his other loves are coffee and video games.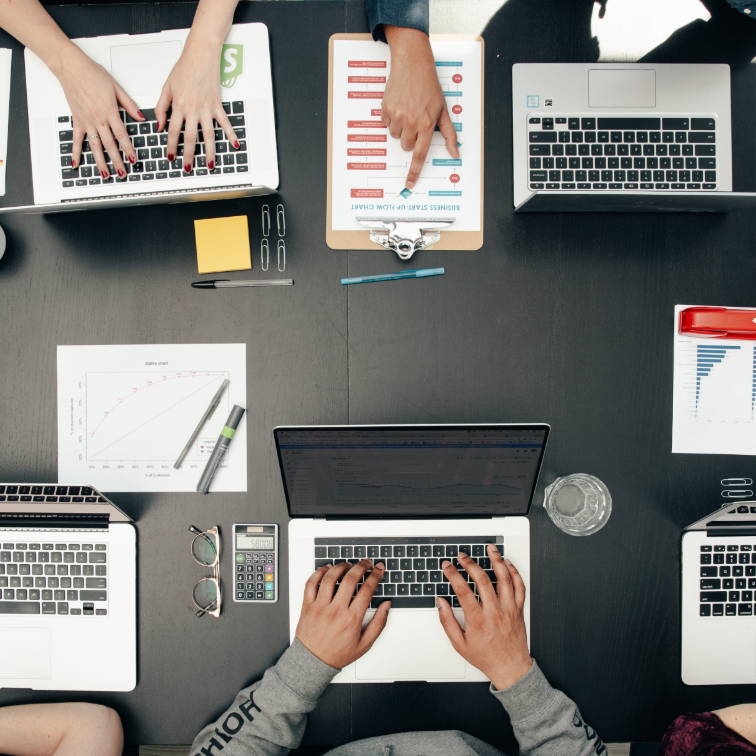 Speaq Social - Los Angeles, CA.
SPEAQ is a full-suite digital marketing agency led by a creative group of industry experts focused on delivering results. Let's be honest - without results, what's the point? We provide creative solutions such as social media management and strategy, photo and video production, influencer marketing, graphic and web design, and more. We are a team of professional creatives and strategic minds with skills and experiences in the fashion, beauty, tech, restaurant and hospitality industries. Based in Los Angeles and Orange County, we have worked and managed a wide-array of brands and companies globally. Let's turn your vision into reality.
Eunice Lee is a San Diego State University graduate and was a restaurant manager prior to joining the agency.
Her interest in photography, videography, and social media led her to join SPEAQ Social as an Account Manager.
She has since developed her skills and has become an expert on creative direction, brand strategy and event planning. On her free time, Eunice loves watching new TV shows, visiting local restaurants and bars, and taking road trips to Mammoth for a weekend of snowboarding.
Lorraine Lin is a Communications Major from the University of Southern California. She joined the agency in 2018 as a Technical Writer, but prior to SPEAQ she worked at AEG Worldwide and DentsuX Taiwan.
Other than writing, organizing and producing content for business development, multimedia products and company specific manuals, she also monitors and manages clients' social media accounts.
She has exceptional organization skills with a very detail-oriented personality to get the job done. Outside of work, Lorraine enjoys nature, traveling, food and fashion. She is always up for a good adventure!
Brand Strategist + Development
Brian is a Brand and Marketing strategist who has partnered with executives and like-minded entrepreneurs to develop their personal and professional brands. After spending over a decade working in e-commerce and marketing for multimillion-dollar brands and startups, Brian truly understands as one of the fastest-growing small companies in the US what actually converts into success.
Brian has been featured in the Inc.500, Top 10 Shopify Masters Podcast, Fox Business, WANELO For Small Business, Orange County Business Journal, and Internet Retailer.
Brian's true passion is interacting with other inspirational individuals and groups while being able to help in any way possible.